Camper & RV Small Trailer Plain Tire Cover
$29.95
Description
Hits: 22
Camper & RV Small Trailer Plain Tire Cover
Camper & RV Small Trailer Plain Tire Cover This spare tire cover is designed to fit smaller spare tires and is ideal for Pop-UP campers, boat trailers and small travel trailers. It is a Universal Fit tire cover, manufactured in 2 basic sizes that together will accomodate from 19″ through 24″ diameter tires.
Available in 2 Universal Fit sizes:
SMALL – fits 19″ to 21″ diameter tires
LARGE – fits 22″ to 24″ diameter tires
It is made of medimun-weight black vinyl that will last for many years, as opposed to other lower-grade, light-weight covers that would deteriorate quickly. It has a strong draw-chord to secure snug fit.
Since it is available in 2 Universal sizes, BE SURE TO SELECT THE PROPER SIZE TO FIT YOUR TIRE DIAMETER BELOW. Or, type your tire ID Number located on the sidewall of your spare tire (such as C78-13ST or 185/80D13) into the *COMMENTS* BOX during our check-out procedure.
15 Best Small Travel Trailers & Campers Under 5,000 Pounds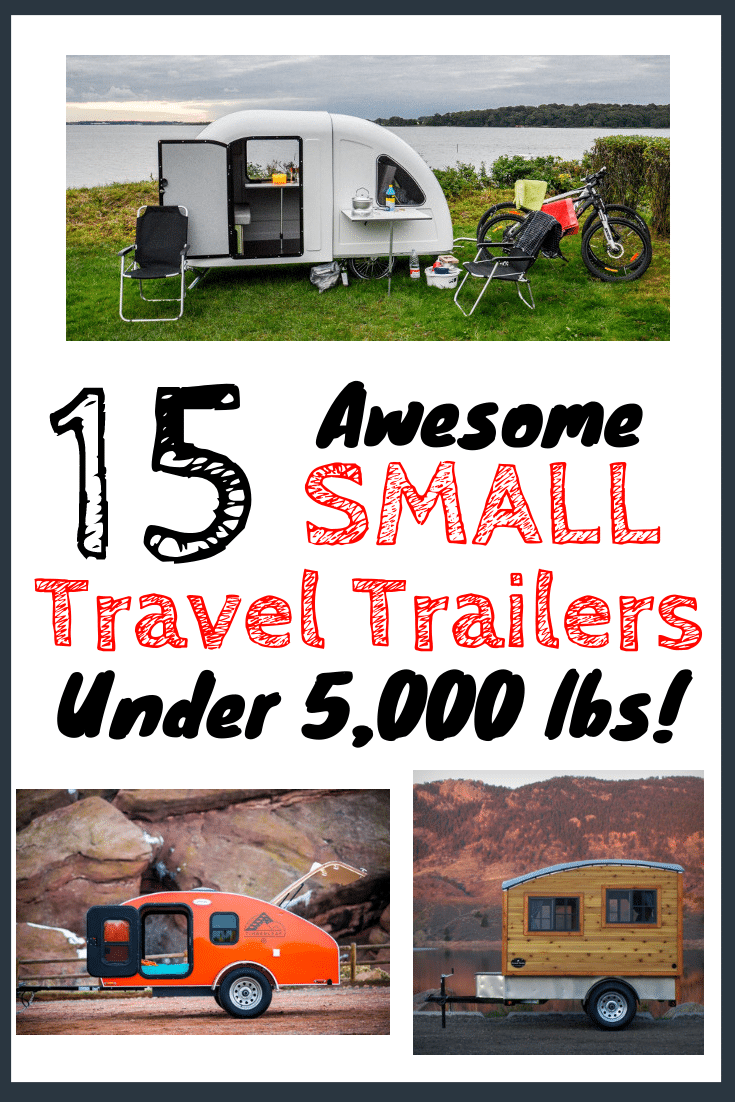 Small travel trailers are great…
First off, you can tow them with a small vehicle – some can even be towed with a car!
Plus, a small camper means less cleaning (always a win) and less limitation on where you can park your rig.
No parking spot is too small with some of these campers!
In this article, we reveal the 15 best small campers under 5,000 pounds.
Check out the quick index below to jump straight to a trailer you've heard about, or just scroll through to see them all!
Not Sure Which RV to Buy?
Why not try before you buy? Find the models you're thinking
about, then give them a test run in a cheap & easy RV rental.
Tire Covers Advantages
Select 26″-37″ Tire Covers.
Includes Installation and Care Guide.
In Stock, Condition New- Normally ships in two days.
Anti-Theft Grommets, Security Cable & Lock are Available.
90 Day Warranty on Materials and Workmanship.
Includes Protective Tire Cover Liner for Easy Installation.
Its elastic tie down provides an easy fit while the heavy gauge vinyl material ensures long term use, providing the perfect way to show your Jeep pride when you're on the go.
---
Only logged in customers who have purchased this product may leave a review.